Ceramic bonded diamond mounted stone
陶瓷金刚石磨头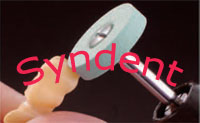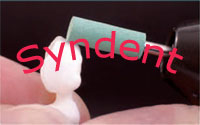 The diamond grinder system with the extraordinary grinding properties, extremely long service life and
thus maximum efficiency due to high grade diamond and binding material.They can cut through Zirconia
with a minimal amount of pressure. This alleviates the chances of micro fractures within the Zirconia
substructure. Gentle and pressure-free grinding allows perfect finishing and efficient removal of material.

该产品被设计为用于磨削钴、氧化铝等硬脆材料、产热少而无需加水冷却。优质金刚砂加独特配方设计,产品更为锋利,
不会使工件表面产生微小裂缝及震动产生的纹路。